Book 2 in the Kings of Hell MC: Twisted, funny, spooky and lovely. What a myriad of feelings the Merikans gave me!
My Dark Knight
by
K.A. Merikan
My rating:
5 of 5 stars
4.5 Stars
This is a
spooky love story
. A book about needs, ghosts, evilness and revenge where the realm of the living and the death coexist and mess with each other.
This second installment in the Kings of Hell series tells us the story of Knight *sighs* and Elliot, The Count, his nemesis, a crazy fan of a murderer who is not just Knight´s enemy, but also the club's,and especially Laurent's.
This is a
complicated and dark story
. A
bizarre and amazing enemies to lovers
that wins all the sinister awards but also, stands out in other categories:
Plot:
entertaining story perfectly driven by two unique and complex characters.
The cast in general is brilliant and it is good, so good, to see Laurent and Beast again and their fantastic relationship.
Love story development
: they fight each other, Knight fights his feelings, Elliot fights against an unfair world, and in the craziness that their lives are, you can perceive the evolution from infatuation to something else. There is need and jealousy and, above everything, there is love.
Dirty talking,
my thing. They are very vocal. Filthy and naughty talkers. Usually I do not highlight the sex scenes because they are not my favorite part in a book but these two deserve a special mention in this award ceremony. Hot, hoter, hotest!
Dark humor
. So funny in the middle of the weirdest situations. And let me tell you: this book is fool of that weird and twisted situations.
As I said, the plot is super entertaining. It is also
absorbent, creepy and oh so twisted
. I loved it. This is a book very well written and with a fantastic pace.
You are in it
, you live the experience with them, you are not a mere reader, it is as if you were a hangaround living the whole thing in first person (just not as slutty. Well, you can be all the slutty you want)
The depth of the characters is remarkable
too. They are so well done, and their staging so well executed, it's imposible not to love them with their flaws and imperfections. (A lot of flaws and imperfections).
Elliot
is a
singular character
. He is
so peculiar, so crazy
that sometimes I just wanted to kill him with my bare hands and ditch him without looking back. But the truth is that I loved Elliot despite of his flaws (or maybe because of them). He needed to be love, to feel he belongs somewhere, to someone.
He just wanted one person to stand up and yell he worth living
. Loneliness played its big roll here.
Solitude is what unleashed all the dead-kinda-schizophrenic-show
, but I couldn't hate him for the hell he unchained. He didn't want to be alone and ta-daah! Not lonely anymore, dear Count!
Oh,
my WHITE Knight!
What a perfect name he was given. He is a
savior
who rescues damsels in distress. Only this time he rescued a crazy guy with a cannibalistic fixation, and a extremely annoying love for a serial killer.
Knight is a good guy
. Sure, he is a dirty manwhore with compromise issues or, more exactly, monogamous fears. But he's also
super funny, kind and patient
. He is a
protector,
a bit obsessed with his ancestors but I can forgive him for that. I can forgive him for everthing, I´m sold, He bought me in Book One.
One of the things that attracted me the most is that the humor can be found in the weirdest places. They talk about dark and scary things with amusement and using a light tone that contrasted brilliantly with the creepy atmosphere. Beast and knight interactions are specially good.
"We're just...partners in research. That´s all"
Beast did a double take at Knight.
"What are you two researching? How many positions can guys fuck in untill someone loses an eye?"
Highly recommend!
Now, I´m preparing myself for the next ride: my committed, servant and slutty Jake. What is gonna happen to you, huh? What this hell in earth has prepared to haunt you? I can´t wait!
Advice to readers
:
This book can't be read as a standalone. Laurent and Beast's story is needed to enjoy and fully understand this second installment .
Reviews for Book Lovers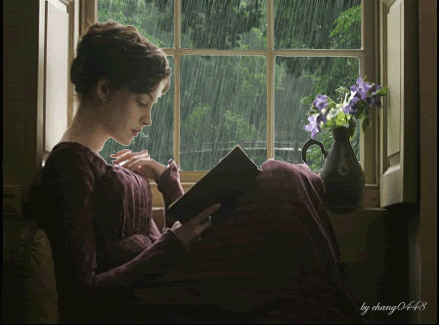 View all my reviews