A must if you are a YA fan. Christina Lauren´s first MM novel was a winner!
Autoboyography
by
Christina Lauren
My rating:
5 of 5 stars
This is the
beautiful story
of a boy writing a book about himself. About falling in love. About kissing, blushing and hiding. About support and be loved.
Autoboygraphy is the story of Tanner, a bisexual 18 years old who moves from a more liberal Cali to a Mormon community in Utah. There, in a writing seminar, he meets Sebastian (19), member of a church Tanner's family have motives to despise.
This is not a steamy book with tons of hot sex.
This is innocence. This is sweetness with a light bitter taste
. Because this is a first love that needs to battle, needs to face reality and when you're a teenager that's hard. Well, that's hard and painful at any age, but to be a lovely teen with a lot to give and see yourself stopped and judged? That is heartrending.
This is a book about family, friendship and life
, told by a genuine and refreshing character.
Tanner's voice is unique and loud and it goes directly to your core and, there, it becomes an eco that's gonna stay with you for a long, long time. At least in my case it's gonna be this way.
He is an exceptional guide in this
falling-in-love-for the first time
story. A crystalline glass to look at Sebastian, our other MC. Tanner does a fantastic job telling us about Sebastian's conflict, about his struggle. Tanner's voice gets the reader to know and understand Sebastian in a way it's usually not possible or easy when a story is told in first person, as this one is (except some insight in Sebastian's head nearly the end)
But this book is more than a love story, even if as
LOVE STORY
is beautiful, heartwarming and special.
This is a book about acceptance
. Family and church's approval but also oneself acceptance. It's not about religion itself but its presence is predominant and the axis that vertebrates this book. But the topic is masterfully treated and Tanner's way of telling the reader how he sees the world around him is brilliant and respectful. It feels
real, natural and very mature for a teenager
. And I'm not talking about those weird characters that nowadays talks like they were 50 when they are 5. No, that's creepy and I don't know why but they are very common lately. Here we have
a cute guy talking about his first love and his first heartbreak.
Tanner and Sebastian have been raised in different ways, different religions and under different experiences. One of them have the love, support and easiness of a laid back progressive family who love him unconditionally. And the other (Sebastian) is discovering his family's love (and pride) only exists if everything is ruled under the Mormon prism.
He doesn't understand why the God he loves, doesn't accept his happiness and relationship with another guy. A guy who makes his heart jump and his smile widen. His sexual condition doesn't make him bad or unkind so why would he be punished?
This book talk about choices, support and understanding
and, all of it, is told by a strong voice with a stronger personality and a huge heart.
Tanner's vision is clear. Intimate. Real
. And I couldn't love this book more than I did and couldn't avoid the crying and sighing and the heavy breathing at the end.
Highly recommend!
Reviews for Book Lovers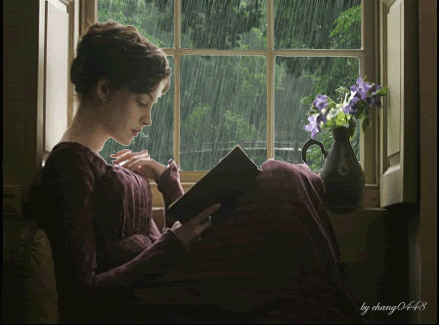 View all my reviews