(Un)Masked Release Day. Check details and my review of this bittersweet paranormal story. Grab your copy and enter this fantastic giveaway!
"What made the book for me? One word: Gristle.
Gristle, the straight boy, Jay's best friend, his "bro," is one of the best characters I've had the joy to read this year. His devotion to Jay is breathtaking, his snark so very snappy [...]. Read this book if nothing for the character of Gristle. [...] Spectacular."
--T.J. Klune, Author of For Real, Bear, Otter, and the Kid, and Lightning-Struck Heart
Title: (Un)Masked
Publisher: Anyta Sunday & Andy Gallo (Self-Published)
Release Date (Print & Ebook): October 30, 2017
Subgenre: MM gay paranormal romance, magical realism, new adult
Book blurb:
Walker has two wishes: to perform the play of his dreams alongside his best friend at Wellington's Tory Street Theatre, and to meet that special someone. Someone he'd go to the ends of the earth for. Someone who might only exist in fairy tales.
When Jay meets accordion busker Lethe Cross, it's like living a dream come true. Lethe's music captivates Jay, and he resolves to meet the man who plays so beautifully. But then he discovers Lethe's life is more like a nightmare. The phrase "down on his luck" can't begin to cover it. Determined to help, Jay does some snooping for answers—and winds up on the wrong end of a centuries-old curse. The good news is there's a way to break it. The bad news is it might cost Jay his life.
This book was previously published by Dreamspinner Press. This updated 2nd edition has some rewritten parts and has been line edited again.
Giveaway: 3 e-copies of any backlist book by either Anyta Sunday or Andy Gallo:
a Rafflecopter giveaway
Author Bios
:
Heart-stopping slow burn.
Anyta Sunday
is a big, BIG fan of slow-burn romances. She loves to read and write stories with characters who slowly fall in love.
Some of her favorite tropes to read and write are: Enemies to Lovers, Friends to Lovers, Clueless Guys, Bisexual, Pansexual, Demisexual, Oblivious MCs, Everyone (Else) Can See It, Slow Burn, Love Has No Boundaries.
Anyta writes a variety of stories, Contemporary MM Romances with a good dollop of angst, Contemporary lighthearted MM Romances, and even a splash of fantasy. Her books have been translated into German, Italian and French.
Member of Romance Writers of America.
Connect with Anyta
***
Andy Gallo
's stories capture how he wished he'd spent his formative years, instead of how it really happened. Unfortunately for his characters, they find themselves infused with some of Andy's less noble qualities.
A hopeless romantic, Andy writes seated next to a hundred year old Smith Brothers typewriter he inherited from his grandfather. He also dreams of superheroes and wizards and sees no reason why two men with superpowers can't fall in love just like everyone else. Although not all of his stories have a paranormal bent, a touch of the supernatural never derailed a good read in his mind.
Married and living his happy every after, Andy helps others find their happy endings in the pages of his stories. He and his husband of more than twenty years spend their days rubbing elbows with other parents as they raise their daughter. Embracing his status as the gay dad, Andy sometimes has to remind others that one does want a hint of color even when chasing after their child.
Connect with Andy:
Website
|
Facebook
My review:
(Un)Masked
by
Anyta Sunday
My rating:
4 of 5 stars
BR with my girl,
LiaB
. she's been an amazing partner in crime, going first and assuming the gut punches.
And this book has some gut punches. The kind that leave you breathless for a few seconds wondering what is going to happen next and if you will see some light after the storm.
Yes. That's probably a good way to describe what I've just read: a storm full of black clouds and thunders but with some rays in the middle lightening the sky. Brief moments of light that make you wonder if those will be the only bright moments or our guys will have a real sunshine warming up their lives. And they will. They will have their deserved HEA. But before they get there, you'll need to protect yourself from the clouds, the red beams and the constant raining.
Settled in Wellington, (Un)Masked tells us the story of Jayden, a poor theatrical writer that along with his best friend and soulmate in misery, Gristle (oh Gristle how I love you...*sighs loudly*), share a dream: to represent the play of their lives. To have the opportunity of shine on what they do best.
This is the story of how Jay meets Lothe, a mysterious busker with a tragic course over him. This is the story of how they fall in love and how they face the shitty life they have to live.
Beautifully narrated under Jay's POV, with a sad halo covering it all, we are immersed in a rough story about love, brotherhood, revenge. About hopes and dreams. About courses, masks and underserved suffering.
I don't want to reveal too much so I'll restrict myself leaving just a few highlights:
- The book is good and also is the storyline. So good both. The prose is fantastic and I consider this collaboration a hit.
Andrew Q. Gordon (Andy Gallo)
was a new author to me but this story that mix real tough life with paranormal, has been an unexpected and great surprise.
- If you're looking for smutty, look somewhere else. This is low in the heat level but if you're into the story you won't need it. I didn't. Sometimes I wanted it to be more explicit, that's true but it worked with the atmosphere and with the general blue feeling going on.
- Run away too if what you want is Anyta's usual cute and sweet stories. If you are looking for the banter and the slow burn you will be disappointed. But I don't think is possible for this story to disappoint. It's beautiful and you won't regret it.
Recommended!
Reviews for Book Lovers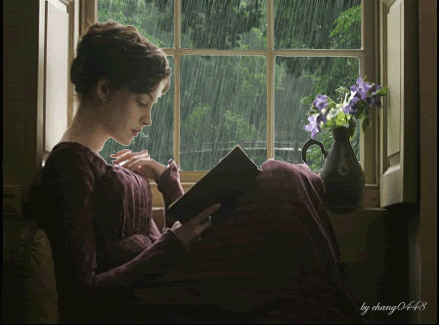 **This book was generously provided to me in exchange for an honest review.**
View all my reviews