Who saved whom in this dark, beautiful love story? The Merikans strike again and they hit the target!
We Met in Death
by
K.A. Merikan
My rating:
5 of 5 stars
Evocative narration
. Pure
Noir
in the plot, atmosphere and characters. One of the best books I've read this year and probably my favorite (so far) by these authors.
A love story about two men very different in all possible ways, who meet the night they were supposed to die but, instead, they are forced to survive together the dark, rough, brutal reality that surrounds them.  
A modern Film Noir
in book form and very similar to the classics in a lot of things: 
First: The beginning
To me, the first pages were
poetic
One of the main characters is trying to kill himself. In a cemetery. In a foggy night no less. Drunk. Sipping from a whiskey bottle and swaying among sinister tombs... Robert could have been using one of those 40's hats and he wouldn't have been out of place.
Neither would have been the first time he met Nathan. They met in death indeed.
Second: the protagonists Robert
is a tortured soul and has a huge inner conflict. Our grumpy,  antihero with his rough manners and his big heart stole mine seconds after meeting him. My poor conflicted thing is kinda an homophobe in the outside but all he is in the inside is a man with a tremendous confusion and fear of the unknown. He just needs his true feelings to be outed, shouted and freed.
In Noir the main character is usually a loner, introverted and troubled man and this is also the perfect description for Robert. He is all of this but I really, really loved him, forgiving his (sometimes) miserable behavior during the first half and cheering his deep conversations and actions the last 40%
And
Nathan
? My vital and scared Nathan? Well, he incarnates the figure of the
femme fatale
. Even if there is nothing feminine about him. I'm just using the word
femme
because I'm doing this boring comparison with this awesome book and old classic movies. He is beautiful, tempting, sexy, funny and  hot. Nathan is the Noir antagonist, the dangerous temptation, the sinful partner. But he is also a lovely and super kind human being, a free spirit with an apparently dubious morality but so full of good intentions, needs and love you can't avoid falling for him. Nathan is Robert's other  half. The perfect addition and salvation for our confused man.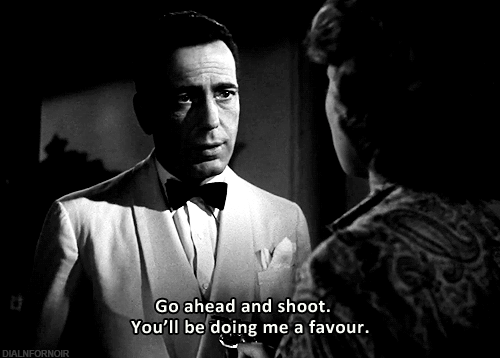 Third and last (end of your agony). The atmosphere and plot.
Here we have a violent, dark, gritty atmosphere where a very good plot is developed. We perceive and almost  touch the fatalism, pessimism surrounding the story. This ride is not an easy one.
This is a coming out story, the beginning of a giant love but settled in a terrific frame full of dark roads, death corpses, violence, obscure nights and flashing neon signs. *sighs* As I've said, poetic.
So, summarizing, I loved the story, I love the setting and I completely love the couple. The humor as usual is outstanding and these darker heroes drives the plot masterfully making you laugh, cry, sigh and drool.
******
ARC generously provided by the authors in exchange for an honest review
******
Reviews for Book Lovers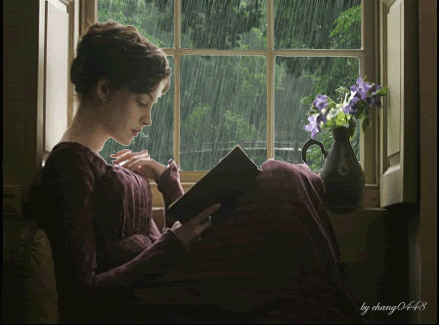 View all my reviews