Anyta, as usual, nails the cute department but she surpassed herself in the humor. Loved this third installment in the Signs of Love
Gemini Keeps Capricorn
by
Anyta Sunday
My rating:
5 of 5 stars
4.5 super feel-good stars.One of the slowest burns I've ever read, masterfully delivered by Anyta's writing
. This is a sweet everyday story full of cute nonsenses, funny moments, love and friendship. 
This third installment in the signs of love talked to me louder than
 Scorpio hates Virgo
. Much louder. It is true that
 Leo loves Aries
 is still my fav but because, to me, Theo and Jaime's story is difficult to beat since I conceive it as the happy place of the slow burns. 
But
Gemini keeps Capricorn
is very close to book one, battling it with some great and
killer weapons
:  
- Friends to lovers
- Fake boyfriends
- Forbidden love or love against the rules.
The result?
A winner with two adorbs as protagonists
that complement their differences perfectly, melting opposite personalities as if they were mixing vivid colors, creating this way a bright and shinny common place (cheesy, I know and I'm sorry but it came from deep inside xD)
Horoscope and coffee connect the dots in this everyday story between a guy who stops in every yellow light and a man who simply doesn't see them. The playful and Mr. Right. Spontaneity vs. perfection and thoughtfulness. A man who mess with Rubik cubes to have the other setting the right color sides immediately (I loved that passage)
Wesley is so absurd in his thoughts and behavior that I couldn't avoid falling in love with him. 
He doesn't get one single thing about what is happening around him.
Oblivious doesn't start to describe him
. Or maybe is just he is in deep denial but whatever Wesley is, he gives patient and stoic Lloyd some good and entertaining moments and some exasperating ones too. He is so clueless that even neon lights guiding him would have been a waste of light.
One of the biggest strength of this story (aside the cuteness of the whole thing) is the humor. It has a hint of the refreshing scent Whedon doted his Buffy the Vampire Slayer. And I'm meaning this precise show and not Whedon's work in general because the delicious sarcasm is melted with the absurd train of thought of Wesley and, to me (y'all know I'm a bit weird) that's part of Buffy's charming. intelligent humor impregnating the dialogues with some smart characters whose intellect doesn't affect the ridiculous of what they think or do. Totally Wesley if you ask me.
Anyta is a master of the slow burn, that's for sure but I dare to say this story is more about friendship. About bonding. About the steps they follow from the beginning when they share a comfortable camaderie to the "oh my gosh you're my best friend" epiphany.
The process is so nice to witness and loaded with tons of sweet, sexy and funny moments, that when the love revelation comes you're so ready, so in tune with Wesley and Lloyd, that you feel all as a natural and very welcome ending. But let me warn you: the neon signals are needed all the way to the HEA. 
 A few
highlights
before I go: 
-
Theo and Jaime are in the house ladies and gentlemen!! And it was great to see them! I loved this couple. 
-
The Hidaka Brothers are physically yummy and I'm superficial enough to admit the exotic looks of these two make me drool all over the place. Hot! But since I'm a deep person (yes, I am) I should note here that I loved and enjoyed their relationship like crazy. For me, one of the stronger things in this book. There is so much love in there and it was beautiful to watch.
-
The last 20% of this book is so, so sweet. It's about friends, it's about dreams and it's about LOVE. Some parts of the end reminded me to an 80's movie. It has that sweet oldie scent. 
-
The little drama with the principal and Wesley's mother was precisely that:
little
and I'm so thankful for it.
Sometimes you just need to relax, smile and have fun with a good book and that's precisely what this story gave me.Highly recommend!
Reviews for Book Lovers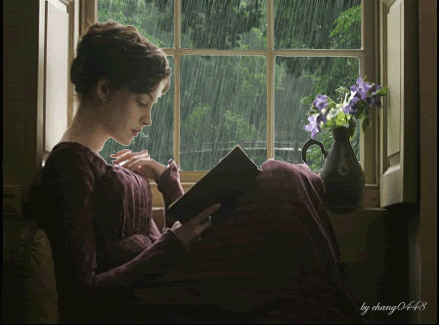 View all my reviews