Kassia Bacon writes bautifully and I tell you here with two reviews in one in The Inspector Skaer Series (Framed in The Order Universe)
The Poison Within
by
Kasia Bacon
My rating:
4 of 5 stars
Kasia Bacon CAN write
. 
And probably I could stop here adding just a
"read the book"
convincing gif. But instead, I will try to tell why this worked for me without giving out anything significant. 
In about 50 pages the author has managed to let us
feel
the story. Her prose is evocative and beautiful, letting you in, pushing you there until, suddenly, you're immerse in her world. 
And what world is that? The Order Universe, a world I need to immerse myself in, starting by the first book in the series:
The Mutt The Order #1
. 
I must say It's not necessary to read The order series before reading this one, since it's the same world but different characters and settling.  We have to read the series though, because I've been told both books (The Mutt and the
The Highlander The Order #2
) are marvelous. To be honest, the glimpses I saw here, got me completely invested. 
I guess even not-fans of paranormal should try
The Poison Within
because yeah, it's has nymphs in it and a extremely appealing Furia, but you could see all of it as an allegory (I tend to see allegories the way the kid in the Sixth Sense saw dead people. Everywhere)
This is mostly about love, and about the things you'd do for that love. This is about social differences, racial ones and vengeance, but it's also about life and all of it in a very little package. 
And now, I need to end this the way I should have started, so there I go:
******This book was generously provided to me in exchange for an honest review******
A Late Bite to Eat
by
Kasia Bacon
My rating:
4 of 5 stars
This is teasing, Kasia Bacon. This is too short to satisfy my hunger, this is a glimpse through a very little mirror into the great character that
Furia Eryssa von Brenn
is. Even the name is good. 
This is what the tittle says. Exactly that, the midnight meal of a Furia. A very well written one. I so like the character and I so like Kasia Bacon´s prose.
"How absurd was it that she personified kindness and gentleness, yet I ended up slaughtering three men for her?
Or did I do it for me?"
This super short story left me wanting more. Needing to know more and not just about Eryssa. The introduction of Lu Feninghan is so brilliant I can't wait to get to know him. because I will, RIGHT?
I wont tell you more than this is a
A highly recommend read
for those fans of The Order.
You need to read The Poison Within to get who this girl though, there is her intro and what we have here is how Erysa and her girlfriend are safe, Caylii is healing and the Furia is now a member of The Order (that entity I dont know yet).
"Fuck´em. Drink´em. Dispose of´em discretely. That about summed up my take on the theory of coexistence"
You get why I want to know more about this carácter, right? and the way her girlfriend supposedly balanced her and her personality. And I am not into FF at all, it´s not that. It´s about the characters themselves.
******An advanced reading copy of this book was generously provided to me in exchange for an honest review******
Reviews for Book Lovers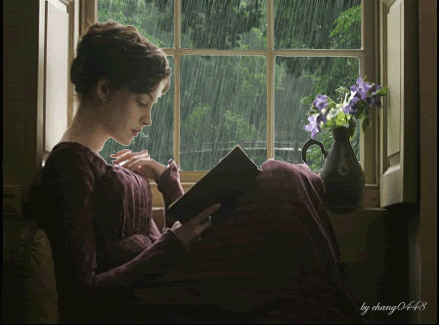 View all my reviews