Brilliant minds working together, give birth to this fantastic third installment in The Kings of Hell MC.
On Your Knees, Prospect
by
K.A. Merikan
My rating:
5 of 5 stars
Welcome to the Kings of Hell MC's reality
. A place where if something
weird and creepy
can happen, it will. A place where demons, the undead, ghosts, gargoyles and all the strange creatures you can imagine (and some you can't) coexist with a gang of outlaws with questionable morality. A dysfunctional family of bikers where the most normal isn't ordinary at all. A place where if you feel the heat and smell the smoke it's probably because
someone
is literally on flames.
This is gothic horror at its best.
A dark fantasy story, developed with great humor, a fabulous plot and very likable characters
. This book is my favorite in this series and, considering I gave 5 stars to
Laurent and the Beast
and 4.5 stars to
My Dark Knight
go figure...
Anyways,
On your Knees Prospect
is good in so many levels that trying to explain the experience would required an essay. Don't you worry, I'm not doing it, all I'll do is try to explain it in a few words and some visuals.
I was absorbed from page one because
the prologue itself is a hook
you can't let yourself down. It grabs you, holds you and fix you there begging for more.
The characters:
Vars
: undead, dominant, but pure sugar in the inside.
He is rock solid like the stone that his heart is, but instead of cold he is warm and sweet. A very pleasant surprise.
And
Jake
: super hot and cute, he was born to please. A natural sub with a misconception of power who just needed the right man, the right orders, the right pleasure, even if he didn't know it. My poor thing doesn't know a lot of things. He is insecure and he's lost and Vars is his safe place, the one who gets him and can help.
The age gap
(21 and 39) is delicious and so it is the contrast between our MCs. Jake's naivety facing Vars dominance and experience. Because yes, Jake is nearly a profesional cocksucker but our horny prospect is young and innocent and everything he does is destined to find his place. He's wrong in the way to find it though and who knew his port would be another prospect and not a patch member (Another misconception about power our Jake will have to learn.)
The whole story is a game of contrasts
. It's not just our MCs who apparently are beautiful opposites, each one of them is a walking paradox: the slutty naive guy who can give head like a pro but never have been sucked or kissed with care.
Or the dominant biker, who is a super gentle lover and every action toward Jake shows kindness and devotion. Yup. These lonely guys are a sweet paradox.
The plot:Addictive. Well done. Perfectly executed. A mix of things that combined constitute a brilliant whole full of dark, gothic, humor, hotness and amazing dialogues.
I'm keeping it vague because if you're going to read it I'm sure you want it that way. The full experience is waiting for you.
On your knees prospect is
not a standalone
and reading the previous installments is required but also highly recommend.
If you are not a big fan of bdsm, it's ok
because even if the story of Vars and Jake could be described as a bdsm romance, it's much more than that and as an incentive I'll tell you that the sex scenes here are scorching hot. Really, I was very into it and it's not my thing, so I guess dom /sub fans will be happy campers. There was just one scene I considered a bit too long.
And now, this gargoyle and I will patiently wait for Gray's story. Probably it'll be my fave (because he IS my fav)
Highly recommend!
******An advanced reading copy of this book was generously provided to me in exchange for an honest review******
Reviews for Book Lovers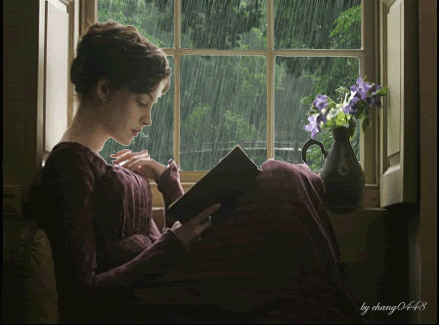 View all my reviews