My favorite book in years. I´m in need for another star, to express my love and devotion.
Call Me by Your Name
by
André Aciman
My rating:
5 of 5 stars
Poetic, beautiful, sad, melancholic, nostalgic and lyrical.
There. I've just used all the words that came to my mind, so don't expect eloquence or useful comments from now on.
So powerful, evocative and intense
I was warmed and stressed at the same time. And that was a weird (an unusual) mood because the
strange feel of longing
came so out of the blue, that I was a bit dizzy but, mostly, unprepared. Because yes, I had seventeen once and yes, I believed I was dying of love and sadness a few summers back then (not one summer, a few), but it wasn't empathy or understanding what dragged me to the core of this story since, sometimes, understand Elio was complicated and unnerving (his teen self, at the end it was easier).
What pushed me to love it, was
the way it's written, the poetic and stunning prose
, so peculiar and different to other books I've read. And special too, because it was a gift from my lovely friend
Rosalinda
who didn't know the magnitude of what she was giving me. She was offering a buddy read to chat and share our lust for Armie Hammer but what she didn't know was that Call me by your name was going to be one of my favorite books ever and the paperback would become a necessity sooner than later.
Certainly, my evenings on Christmas are going to be remembered for my great conversations with my (also great) buddy reader, the huge obsession with the film adaptation of this book that led me (us) to watch and share videos non stop. Clips of Armie Hammer and Timothèe Chalamet featuring Oliver and Elio, and a repetitive soundtrack as background music: "Mystery of Love" by Sufjan Stevens
https://youtu.be/1omjxrlquIE
(careful with the spoilers if you watch it. It contains images from the movie) and "Love My Way" by The Psychedelic Furs
https://youtu.be/dJ_p4Z_yVpM
(kinda happy place)
Memories of my 7 years old daughter saying,
not that song again, please
, and my hubby asking me if there were any more formats available. The reason for that silly question? Simple: as I've said the paperback was a present, I also felt the need to download the ebook to be able to read at night in bed (where the house was dark and my husband and girls were peacefully sleeping) and since it seemed that wasn't enough, my sweet
LiaB
(always up to light a fire) gifted me with the audiobook narrated by Armie himself.
Soooooo, as the normal and average girl I am *snort* Ebook, iPhone and paperback followed me around the house all day and I must say (just to clarify) that I'm not ashamed of it. Not a single bit. Because those memories, (
Dani
you were part of them too, as you always are) make Oliver and Elio's powerful story even better than it was by itself .
A story of a summer in Italy, a story made of little moments but with big and deep sentences. A portrait of a teenager's object of desire. His teenage vision, his mind-changes (or not), his heart-changes (or not). His remarkable intelligence and culture (arrogant and presumptuous a few times, as all the narration is) his confusion, his regrets, his love...A costumbrist tale spectacularly written about an evanescent and ephemeral love (or not)
I guess this is the moment where I need to say that, usually, I don't rate my books for its literary quality. I'm pretty emotional and I rate with a feelz basis regardless the beauty or simplicity of its prose. In fact, I tend to give it more or less stars according to what they inspired in me. But Call Me By Your Name achieved in all departments leaving me in need of more stars.
So yes, it is safe to state that
I loved the book to bits and I would recommend it to everyone
, even if this is not your usual love story but a picture of a short-lived love/experimenting/infatuation (or not). It is dense but brilliant, it's complicated at times but a shiny treasure IMO. A book to reread, a book to quote and highlight, a powerful story narrated as if it was a poem. A poem to Oliver, a poem to Italy, literature and a summer hard to forget. And I´m so lucky this one was my last book of 2017. So, so lucky (my last rambling too)
P.S: Rosalinda, you can call me "pesá" in that cocky-tired tone of yours but I'm saying it again and I don't even care: gracias mi amor, por este maravilloso libro. And now, that said, call me all the names you want, even by your name huny, because I'll let you.
Reviews for Book Lovers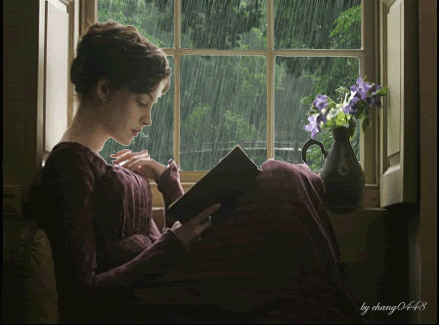 View all my reviews