This bloodier and more sadistic fourth installment in the Metahuman Files is also full of chemistry, camaraderie and humor.
In the Blood
by
Hailey Turner
My rating:
4 of 5 stars
Do you see that gleaming ray Hawkeye is creating with his bow? Yeah? That's the ray of light I needed to get in my Metahumans mood once again and
Hailey Turner achieved to shine one more time
and blind me with some good stuff.
I'm not always up for superheroes stories. In fact, excluding a handful of good ones I find the superheroes movies and tv shows tremendously mediocre and the hype they create doesn't help to my cause either. Shitty dialogues, zero charismatic protagonists and super-fast action everywhere.
So when Hailey appears with this book and achieve to keep my attention, with
good dialogues and a great atmosphere
, I'm sold, superhero's mood or not. So thank you for that, dear author.
Another important thing here is that
I'm not a fan of sequels about same couples
. I am not. I don't read them. I get bored so easily it's almost unbelievable, so another huge achievement I want to praise and thank because boredom here was a galaxy far, far away.
Again
:
•
The team itself deserves all the stars
. The feel of camaraderie and family is touchable. The way they fight together and for each other is one of the most remarkable things here. 
• Equally remarkable are the
good dialogues and the funny moments
. Because even if strong in the anxiety department the humor is great and the first appeal to me. It's what dragged me in from the start of this series.
The interactions between these men and women are something to highlight
.
• IRA,
Bratvas
, an evil
precog
,
Splice
, politics ... all of it is still kicking our heroes butts.
Solid plot and setting
. 
What's new
:
•
It's bloodier, more disturbing and edgy
. There is torture, there is a lot of danger over our team's heads and a lot of wanting (from you) to kill the bad guys and/or the lovely writer who created those psycho moves. When I thought my guys were most certainly saving the world (or the day at least) the roller coaster descended again without letting you breath in between. 
•
Multiple POVs
that in my case worked perfectly. Risky move but very well done as expected. I loved to hear from Jaime and Kyle but also be a part of Alexei and Sean.
Both couple's evolutions are fantastic and thrilling
(still thrilling in book 4, yup)
•
It's heavy in the military/action
. I'm not complaining, though, even if I could have do it with less action just eavesdropping the alpha team's conversations indefinitely. Am I boring? Well, maybe I wouldn't be a blast in the field as my boys are, but what matters here is that these guys are the bomb: brave, faithful, trustworthy, kind, lovable and well... hot.
(And for the record I'm sure I would do a good job watching their backs)
Now seriously,
this is probably the best book in the series
. The plot development, the characters and world building are so good. I've said it before and I'll do it again: this is like a screenplay. It's
very visual and very well written
. 
So why I'm giving it 4 and not 5 stars?
In this case
is totally me and not the book
thing and the only reason is the strong load of action it contains. The whole book is a huge mission. A fantastic one, surely, but I was a bit overwhelmed sometimes (that's when I wasn't hyperventilating or cursing my dear autor)
If you are a fan already you're gonna love this installment. If you're not yet, join us and start
In the Wreckage
: terrorism, military hot men and good sci-fi. That's the only way to get into
In the Blood
and meet Hailey Turner's evil twin (yes, that's my conclusion but I don't know which one of the twins will be writing book 5)
Totally recommended read!
*****
ARC generously provided by the author
*****
Reviews for Book Lovers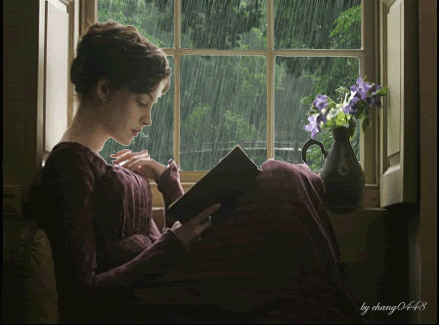 View all my reviews