Buffy is back. Season 8 has been released on comic and has a very promising start. I´m in nerd-heaven
Buffy the Vampire Slayer: The Long Way Home
by
Joss Whedon
My rating:
5 of 5 stars
Reading about Buffy after Buffy's last episode is something that I would never expect years ago.
Reading about Buffy season 8, written or supervised by Whedon himself is kinda dream for my inner nerd. Because that nerd is pretty alive (and proud). As alive as Buffy Anne Summers, profesional slayer, is.
Everything ended like this: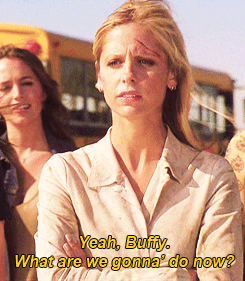 And now it starts with a complete blast, outstanding humor and a fabulous setting. Too fabulous for a tv show budget I guess, and that's one of the reasons we have the comics instead.
Sunnydale doesn't exist anymore and our gang (what remains) is facing a new and unknown menace: Twilight. And of course the same old evil (some things never change)
Also, another super pro to read it, is that in this first volumen they clarify some shit said about Buffy in Angel Season 5, so happy nerdy camper here.
*sighs* I can't get enough
Highly recommend for Buffy fans
Reviews for Book Lovers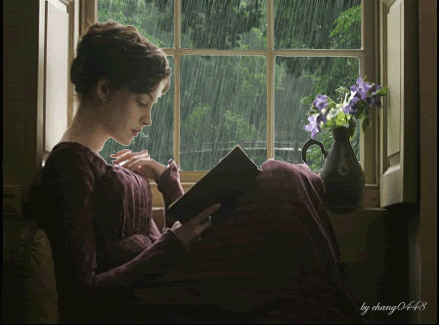 View all my reviews