Saying I was a happy nerdy-camper reading this volume is an understatement . The humor in this one (again) was the winner
Buffy the Vampire Slayer: Wolves at the Gate
by
Drew Goddard
My rating:
5 of 5 stars
I guess this is my favorite volume so far. A great plot going on, fantastic humor and a good action (even if I prefer Old Buffy's ways better than this new Avengers super production thingy).
The most remarkable thing, and the way this season seems to be oriented, is that Buffy even if more badass than ever, she is also more alone than she's ever been. It's a recurring theme in this series since power seems to go hand by hand with loneliness and death. Super sad but a great continuation of what happened in Season 7. The same line of dark but contrasted with the colorful of the comic strips.
This is the epitome of what Buffy is in essence: A normal girl destined to be a super-heroine and fight evil against her will. And now she is surrounded for tons of slayers and the remaining of her old gang but still alone. Paradoxically beautiful.
Just a few notes for fans (a bit spoiler-ish maybe?)
- Tokio, mystical portals, flying witches and vampires make this volume very dynamic and really appealing. The worst? Dawn. I've never been a fan of Buffy's little sis and I could live without her in my stories but I guess it was useful for the plot and I'll see without judgment how she is in future installments.
- Buffy meets Twilight for the first time and it's good, funny and intriguing.
- There's some girl-on-girl action and I'm not talking about Willow and Kennedy.
- Dracula is in the house ladies and gentlemen!
And he is the best along with Xander. Oh Xander, my man, I've been laughing at loud with all his appearances. Priceless. Well, hmmmm, not all of them. Something really sad happened here and so out of the blue, I was with my sight lost in that drawing for a long time. But hey, my lips are sealed. I hate spoilers.
Go and read this!
Reviews for Book Lovers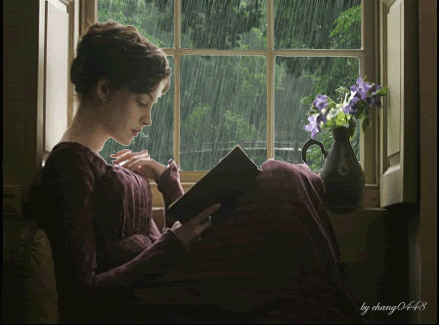 View all my reviews