Victoria Sue is kicking the Sci-Fi frame with her Enhanced Series and Simone tells us about the latest installment in this MM Romance
Beneath This Mask
by
Victoria Sue
Simone's rating:
5 of 5 stars
***4.5 Stars***
"A different set of eyes never sees the same picture."

Gael Peterson does not want to feel attracted to this guy. He does not want to
want
him. Much less
like
him.
Jake Riley, former member of the ENu (short for Police Enhanced Unit), a kind of rather testosterone-ridden
SWAT
team that is called in everytime a so-called Enhanced seems to be out of control, reminds him of everything he hates about being different. Not only because of his special abilities, but also because of the ugly scars on his face. Even if his ability of having an impenetrable skin should give him all the security he needs, it is his uniform that makes him feel safe. And now said Jake Riley is about to turn his world upside down by not just being the newest member of Gael's H.E.R.O. team, a special unit of the FBI consisting in equal shares of Enhanced and 'regular' humans, hell no, it is getting even worse: he is supposed to be his designated partner.
After fighting this partnership tooth and nail - unsuccessful I should add - he teeth-gnashingly accepts his fate and is in for a surprise. Working together is not the anticipated nightmare he feared it to be at first glance and when he discovers that his new partner is in fact not just a gorgeous face, but a decent and nice - not to say
hot -
guy, who has his heart in the right place, he suddenly stirs feelings in him that go way beyond being just collegial.
Home . That one word was guaranteed to push every one of Gael's buttons. It had always been a place. Somewhere secure. In his head Gael had always imagined a sturdy front door, protecting his space, his heart, strong enough to keep every one of his demons out. But it had always been a thing, a building. Suddenly it seemed like a person.


For Jake his new partner is the most beautiful guy he ever met, scars notwithstanding. Strictly speaking, they even make him more attractive to him because they tell the story of his life. Despite having to fight personal demons of his own, he is intent on making this partnership work, not only on an operational, but also on a personal level. While their desire is sparking and their bond growing, they discover that their feelings for each other might already go deeper than both expected.
When the team's still not solved case of Enhanced dying a brutal death by the hand of a vicious serial killer claims another victim and the life of a disabled enhanced child is at stake, the team apparently gets too close for comfort to the killer, who suddenly puts Gael in his crosshairs. Now Jake's least of his problems is to convince Gael of his love. Now he has to give his all to not only stop the killer, but to save his lover's life while time is about to run out.
Beneath This Mask was one of my most anticipated books for a long time and what can I say other than it was worth the wait!!! My crush on this series gets cemented with each new book and Jake and Gael really proved to live up to my expectations. I have to admit that I would have loved to get a little bit more of a quarrel between these two at the beginning, though, a bit more sparks flying aside from inside the bedroom, or the shower, or... Well, you know what I mean. The 'ugh-I-can't-stand-him' over 'okay-I-try-to-avoid-him' to 'damn-this-guy-is-awesome' happened a tad too fast for me, but that is of course just a matter of personal taste. Don't get me wrong, it was not all sunshine and roses from the get-go, of course there were some barriers to be broken down, but I missed a bit of a banter at the start. Wishful thinking aside, I loved these guys. I had a soft spot for Gael right from the start and Jake was the perfect match for him. Their chemistry was off the charts and the sex hot, but also very tender.


"Stay," Gael rasped.
Jake smiled and nodded. The one word seemed to clutch at his heart, and only a promise could be the answer. "Always."
There were a few scenes where I had my problems following their train of thoughts and internally I was like: "Umm, guys... full sentences maybe?" But that is probably all on me and my lacking ability to concentrate at the moment.
The bad guy in this story creeped the hell out of me. I had a bad feeling about him all along, so I was not surprised that I was right, but I never would have thought that he was such a sick bastard. I am glad that my next read will be something other than a mystery because my murder plotting of book characters is getting more and more out of hand and my Kindle is leading a dangerous life nowadays. ;-)
The ending gave me heart eyes and the way Jake proved his feelings to Gael and convinced him that he is in for the long haul made me all smiles and teary-eyed at the same time.

I'm sure - well, I hope! - we will get to see more of them in the next book. I'm a bit torn about whose story I want next. I'm hoping for Eli, he is actually the one I'm dying to know more about, but I guess it will be about Vance and his new partner Samuel. And let me tell you,
this
is a guy who already pushed all my buttons. ;-)
***ARC generously provided to me by the author in exchange for an honest review. Thank you!***
Reviews for Book Lovers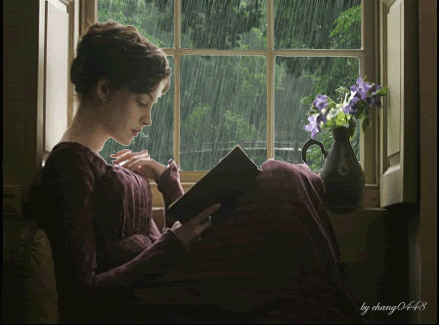 Check
Simone
´s wonderful reviews of the first two installments.
Five Minutes Longer
Who We Truly Are