Alessandra Hazard surfs the sci-fi waters quite good and leaves me wanting a lot more of her secondaries. Book #2 now! Please!
That Alien Feeling
by
Alessandra Hazard
My rating:
3 of 5 stars
3.5 stars.

A cute and light read.
I liked it but I NEED book two ASAP. That's what eclipsed my reading. I wanted more of Seyn and Ksar till the point I wished the couple to be on page all the time. When the secondary characters shadow the MCs I tend to feel a bit disappointed and that's why I'm rounding down to 3 stars. Which is not bad at all. It means
I truly enjoyed the book and I also found the story refreshing and interesting. Mostly cute
, I guess that's the best adjective to describe That Alien Feeling.
I'm a declared fan of Alessandra Hazard and her OTT protagonists. Here, she creates (again)
a clingy, needy, character and a sexy but unhealthy relationship
but this time under the sci-fi prism, that dependence and unhealthiness fits brilliantly and makes perfect sense.
So, we have Harry the Calluvian, the beautiful and weird guy with the violet eyes.
A sweet, naive and super kind 18 years old who is experiencing a new world outside his birth planet and who's facing an attraction and need completely unknown to his alien self.
We also have our more balanced Adam (26), the human MC who falls in love with the clinging extraterrestrial and who is completely charmed by Harry's peculiarities. He ended up being a stranger to me and even if I like him I feel that I don't know him *insert a sad face here*
The beginning is so sweet and sexy.
That was my favorite part of the book. We have some
light angst
after that too. Not too much and not too deep but very welcome although
I would have love a bit more of rejection and conflict between Harry and Adam
. The sad thing is that at this point I just wanted some Ksar and Seyn in my life and on my pages and that was bad because my poor MCs were suffering while I was plotting book 2 in my mind (not my place, I know, I have my dearest Hazard to do so but I couldn't avoid it)
There's a curious thing with the sci-fi components in this book since
everything seem an analogy
. The author could have been talking about other human societies or religions with accurate references of asexuality, celibacy, demisexuality and depression. All of it is treated lightly, don't think this is a deep story with conflictive or meaningful themes. No, no, this is cute and sweet and you just want for them to be together and share more sexy times and happiness. It's
pretty simple and nice.
So, as I said I missed more confrontation between the MCs and
I could have appreciated a bit more of relationship development
but I liked it anyway and now I'm more than ready for book two even if I guess it doesn't exist yet. I so need that book, I want to know more about Seyn, more about Ksar's powerful and hidden mind, angst, jealousy, denial... I want more than what these pages contained. Give it to me, please, Alessandra Hazard, I'll be waiting.
Reviews for Book Lovers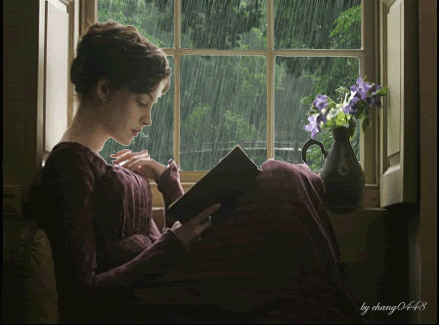 View all my reviews