Second Installment in The Underdogs series and I loved it. Heavy in the BDSM and full of feelings
Just Here for the Pain
by
K.A. Merikan
My rating:
4 of 5 stars
Always deeper than you are expecting when you read their blurbs. Always pure entertainment merged with meaning.
And that's the hook these ladies hold on me: the
mix between edgy, tender and depth
. I love how they build their characters and plots. Be part of it, it is always a pleasure and this story was not different. I loved
Manic Pixie Dream Boy
but
Just Here for the Pain
filled me much more in other ways. Because it's more profound, maybe? More intense undoubtedly and I'd dare to say more romantic too although it contains long sex scenes kinda brutal for an amateur not fan of bdsm, like me.
What is this one about?
7 years ago, Sid and Asher had a weekend hookup that ended up with Ash totally obsessed after The Underdogs drummer. They were 18 and 20 by then and as the cherry on top, it was Ash's first time. Now, after years of Sid ignoring Asher's stalker ass, they agree to share a
pain-with-sex or viceversa
experience that could benefit both of them (Sid's needs and Ash's infatuation) but would it be enough? I guess you know the answer already, right?
My thoughts?Sid, the man under the red Mohawk. The vulnerable behind the gritty and striking alter ego
. The dark guy fused with the colorful tattooed body. Spikes and studs dressing his inner self. His insecure, ashamed and lonely self. Amazing how his exterior hides such a different human being. His family background plays a highly important rol in the guy he is now and the walls he has built around himself. He is protected this way and he has his mechanism to free his spirit, to feel at ease.
Asher AKA Stan. The stalker, the rejected, the man in love
. The apparently hipster guy with a dreamer heart. The awesome man who years before of actually being with the man of his dreams, wrote an hypothetical article talking about he and Sid as a couple... that moment? That little info about him? Got my heart singing and hurting for this
always-smily
stalker.
The persistent, lonely and sweet man with a hidden dom tendency
who fitted perfectly with our rebel drummer.
The unexpected wrecking ball to Siddim's walls and barriers
. The more than dirty talker. And that was astonishing. Really, that change in him during sex made my eyes open so widely I got almost blind.
The whole book is a game of contrasts
between how the characters look and how they are in the inside. The couple -not just them as individuals- is a rainbow of infinite colors. Both so different at first sight but so looking for the same needs. There's a perfect union between two apparently different men. Grown in very different families, beliefs and backgrounds but with those differences driving both to the same place. A spot full of freedom and trust.
The only thing that didn't work for me to the fullest was the bdsm theme. It's not my kink and I knew it before starting this book (but I started it because I wanted to. I even needed to) so it's my fault, and my fault only. Some scenes were too much for me BUT I must confess that a lot of Asher's dirty words did weird things inside me. So yes, I've found out that even if bdsm is not my thing, some level of humiliation seems to turn me on. Thanks book for that (it's not an ironic statement, I'm meaning it)
My favorite thing in
Just Here for the Pain
was the drama-rejection going on from the beginning. The way is treated is totally my cuppa and I truly enjoyed it. The evolution in the relationship and the feels makes the depth in the denial and/or rejection bigger and it worked so good for me. And what made it better was that the little and delicious angst was surrounded by the rest of The Underdogs (hell yes I'm a fan even if I have no idea how they sound). It's been a pleasure meeting them again and I'll be waiting the next gig like the groupie I am: Dawn drive that bus to mama and bring that kinda Lenny Kravitz with you (yes, Mage, I'm talking about you directly for my dirty mind)
******An advanced reading copy of this book was generously provided to me by the authors. Thank you so much, ladies.******
Reviews for Book Lovers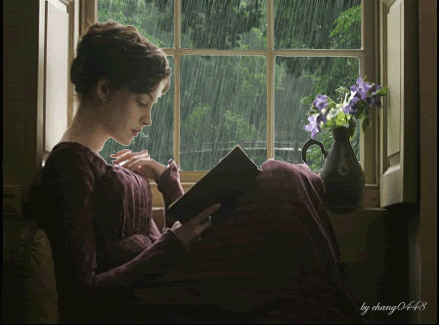 View all my reviews