A socially awkward guy looking for a superhero and finding love and friendship in his way to find the truth. Cute and super sexy.
Liam Davis & The Raven
by
Anyta Sunday
My rating:
5 of 5 stars
4.5
you are so much better than a cat
stars
Let's just say this week won't win an award to best week ever. And let's also say that sometimes reading saves us from madness, and sadness or whatever we're going through. So, when I heard Anyta Sunday was gifting her readers with this goodie I jumped (literally and figuratively) and downloaded it on my kindle. And the next I knew (and I'm gonna say it in my usual cheesy ways) it's that a shiny ray lighted up my clouded day convincing me that you can find color and happiness just looking in the right places. And lucky me, this book was THE place in this right moment, because I was suddenly smiling and forgetting the world around.
What do we have here?
Liam is a cute, lonely and sweet college guy. He is a lovable weirdo, a socially awkward journalist, a man in a mission: he wants to find The Raven, the mysterious vigilante saving lives in campus. And in his way to discover the identity of his hooded superhero, he will have to learn to interact with others, because let me tell you: he has zero clue about how to do so. He lives for work and studying. He is blunt and pragmatic. Socially crippled but cute and kind but mostly, he is a lonely guy trying to fit and get some recognition.
"Sometimes there is no logical answer. Sometimes it's just a feeling. Stop thinking up here-and start thinking here."He touched my chest, and I frowned at his fingers, staring at the bitten-off mails a long moment before I spoke. "What if I will never be like you, Quinn? What if I don't always yell and laugh and cry and cheer at things you or others might"
This is Liam's sexual self discovering story, this is Liam knowing true friendship for the first time, falling in love, learning what desire (the real thing. The dirty powerful one) and trust means. Is Liam an autist? I don't know the answer to that question, what I do know is Hunter, the disabled knock-out in the wheelchair, Shannon, the friend, the sister, the heart and Quinn (introduce some sighs here, please),
goosebump-inducing
Quinn (I'm quoting Liam) are lovable characters and the soul of this sweet NA story along with Liam. They are the key to Liam's awakening, the warmth to Liam's clinical vision.
We have some mystery going on too and it touches something so serious such as people being bitten because of their sexuality, but it is super well done in a comic kinda way, and that softens the impact and the heaviness of what is happening making it light and comfortable. Or at least this is the way I conceived it.
This is not about superheroes, not about college vigilantes and not about the mystery itself. This is about what it is and isn't fair, about what friendship means and looks. This is about protectiveness and love. About living. About not being lonely. About good people deserving happiness.
And yes, it's also about comics and sweet funny stuff. About kick ass blondies and pop culture.
Highly recommended and now with the plus that it's free subscribing the author's newsletter So grab your copy on Anyta Sunday's site:
http://www.anytasunday.com/
and have fun!
Reviews for Book Lovers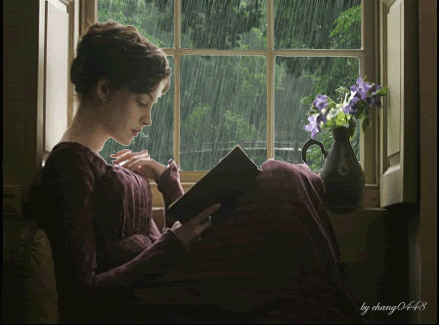 View all my reviews