A Young Adult cutie by Laura Lascarso hand. An author I have to check out. Great writing, very appealing characters
When Everything Is Blue
by
Laura Lascarso
My rating:
4 of 5 stars
3.5 stars
rounding up to 4 because I was up till dawn lost in this book. If that doesn't deserve a 4...
We all have our favorite genres and we keep using them as safe places, as sure bets to get what we want. And that's what YA books are for me: a place I need to visit regularly to avoid homesickness. So I jumped into this book eyes closed and eager to dive myself in, more than ready for the Florida waters. And
I liked it
, I did.
I truly enjoyed the writing
(I'll be checking more of Laura Lascarso work) and
it hooked me enough to have me up till ungodly hours
.
This is a story of friendship and love. A story about finding out who you are. A story about learning how life works, what being gay is, and what being outed means. A story about surf, skating, high school and dreams.
The best
:
- Them,
Theo and Chris
. Their chemistry is amazing and both are cute and sweet. Well, what they are is mostly horny teenagers guided by their hormones but there's also a palpable love there, an easy camaraderie very well shown.
-
I loved the coming of age part, the cute friends to lovers
and how things developed between the couple.
-
The sexy times are so good
and in my opinion, very explicit for a YA story. Not complaining here eh? Because oh my, were the scenes hot. They are 16-years-old controlled by primal instincts so go figure how it goes.
- Theo's mom is from Puerto Rico so there's some
chatting in Spanish
that I enjoyed and appreciated. What a silly thing since I talk in Spanish everyday but I don't know, I liked it a lot.
Not the best
or the reasons I'm dropping one star and a half:
- The imbecile of Theo's father and the selfish twin sister. Even if they are not
that
bad at the end, the stellar intro of the mean dad was a bit too much for me. I hate that kind of asshole characters who are bad just because and have the awful ability to drag everyone who stand by them (or sympathize with them) inside the same
I hate you
hole that stop me of enjoying their time on page.
I have a problem with people trying to satisfy other's expectations when those others are uncaring, bad, untrustworthy people who don't deserve your effort, and much less your heartbreak.
In Tabitha's case (the sister) she is sixteen and I get her motivations or the lack of them. I was sixteen once too and I don't like what I remember of the teenager I was because probably I was as egoistic as she is but her behavior bothered me anyway.
- Sometimes it looked like there was no evolution between the couple and their relationship out of the sexual exploration, but I guess things were just
that
good from the beginning. They are friends and neighbors and know each other perfectly so this book shows us that last step, that self discovering, strange blurred step that seems so far away but has been there from the beginning. They just needed to climb up, that little push that would change everything.
As you can see my complaints are little and based in personal tastes and dislikes. This last one about the development is not even a complaint and I must say
Theo and Chris are cute and hot together. The feels are touchable, the same as the fears, the disappointment and the need
. And as I said
I loved the writing. it was refreshing and appealing doted with good dialogues and easy interactions
.
So overall,
a good book, a more than enjoyable story and a recommended read for YA fans
Reviews for Book Lovers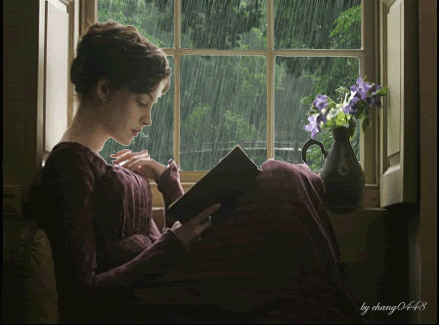 View all my reviews