A fantastic gift from a friend: a sad YA story with brilliant writing and a lot of tears menacing to drop.
Forbidden
by
Tabitha Suzuma
My rating:
4 of 5 stars
Is the premise of this book wrong? Yes, it undoubtedly is. The main characters themselves—in a vulnerable point of the story— classify what they have as sick, twisted and deranged BUT (and listen, it's a big one)
trivialize the beauty of this story summarizing it as a book about incest is almost a sacrilege
and I won't incur in that mistake.
Yes, this is a love story between a brother and a sister and that's all kinds of wrong and deviant but saying Forbidden is just that, doesn't make this intense novel any justice at all.
This book talks about love and the things you do in its name
. It's not totally centered in the romantic conception of it, because the incestuous romance is conceived for our hero and heroine as a constant battle they have to fight against. So yes, there's romance and it is wonderfully shown in its purity. Love in this book is almost a palpable being, but what these two do for their family benefit, not the romantic face but the fraternal, is so great and overwhelming that eclipses the rest.
This is unselfishness. This is heartbreak and sadness.
This is hard.
And I certainly had a hard time reading about this dysfunctional family, about our protagonists taking care of everything with only 16 and 17 years old. Giving up their lives to live for their younger siblings, for keeping them, for not being separated. The kids, the conflictive teenager... problems everywhere... and what weapons exactly do Lochan and Maya have to battle the world? Not the drunk terrible mother, not the father who's not in the picture anymore... what? the panic attacks, the absence of money, social anxiety and the huge amount of schoolwork and endless home duties? ... Devastating, sad, unfair.
This is not one of those sexy incestuous stories that we read for the fun of it
. If you're in the mood for that,
these are not the droids you're looking for
because I'll dare even to state that this is the opposite of that kind of reading.
This is a beautifully written YA story where routines are told in such an evocative and magnetic way you can feel yourself there
even if completely different to your reality. And thank god for that, because a brother and a sister taking care of a family of 5 since they were 11 and 12 years old is one of the saddest things ever. And that's what it is, Maya and Lochan have played the powerful and problematic role of being a parent since forever. Now they are not normal. Probably they never were. And their love has become need and devotion and also the force that makes them get up in their morning and kiss goodnight their little
kids
oops, sorry, I meant siblings.
(
proceed with care, the next paragraph contains spoiler-ish info
(view spoiler)
[The last 10% was really unpleasant to read. I felt impotent and mad and, even if masterfully done, it was stressful and I didn't like it. I wasn't envisioning the brightest of the futures but come on! I needed something less painful to go through because mostly, what affected me was the process of reading about it and not the outcome itself. The ending was perfect for this story. Sad and frustrating but completely in tune with the rest). (hide spoiler)]
So,
do I recommend this book? Of course I do
but this is not for everyone and not because of the twisted and wrong in the love story, but because if you are like me you're gonna be reading it while hurting and thinking how is it possible that some people are allowed to bring children to this world. Some don't deserve such a gift and they shouldn't have it.
******************************************************************************
Coming home to find this? Heaven
Gracias Rosalinda, mi amol. ❤️
Reviews for Book Lovers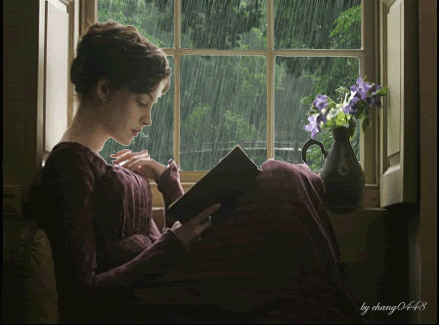 ["br"]>["br"]>["br"]>["br"]>["br"]>["br"]>["br"]>["br"]>["br"]>["br"]>["br"]>["br"]>["br"]>["br"]>["br"]>["br"]>["br"]>["br"]>["br"]>["br"]>["br"]>["br"]>["br"]>["br"]>["br"]>["br"]>
View all my reviews