A Spanish review for a Spanish book: Elísabet Benavent gets 3 stars for the entertaiment she gave me even dislaking characters and part of the plot. A huge achievement!
Fuimos canciones
by
Elísabet Benavent
My rating:
3 of 5 stars
Lo que me ha pasado con este libro no tiene nombre. Tras dejarlo varias veces por imposible e incluso escribir un mini ranting sobre mis motivos para abandonarlo, lo retomé con poca fe y mala cara para acabar enganchada como una perra, gruñendo a quien osara perturbarme en mi lectura.
Curioso, dado que en todo momento le encontraba más contras que pros y lo leía con el morro torcido, quejándome en silencio (y no tan en silencio) de lo irreal y ridículo que era todo. Lo que no hace si no sumar más mérito al libro y a la autora que otra cosa no pero escribir, escribe bien y eso se nota en mi entrega y en que a pesar de todos los peros, ha conseguido meterme en una historia donde casi nadie me caía bien y en un género que no es el mío. Eso, señoras y señores, es un don (de Elísabet Benavent, no de una servidora).
¿Lo bueno?
El nivel de enganche, lo que me llega la angustia que Beta me cuenta y las lagrimitas que se me han escapado.
El hecho de que conecto con ella en bastantes cosas a pesar de que otras muchas se me escapen. Y cuando conecto me río. Me río un montón.
Madrid es un protagonista más y eso me gusta. Me acerca mucho la historia a pesar de que a veces es todo demasiado detallado. Pero es mi ciudad y es un plus muy grande. Esa Plaza de Santa Bárbara y esos bares...
¿Lo malo?
Que no me creo nada de lo que pasa. Que los personajes son caricaturas basadas en la misma fórmula de siempre, intensos hasta decir basta y con una tendencia abrumadora a decir
follar
y
joder
. Y a mi eso me chirría mucho porque a pesar de que yo de remilgada tengo lo mismo que de astrofísica (léase: nada) no creo que hablar constantemente tan mal sea necesario ni que quede mitigado por adornarlo después con tres cursilerías... de verdad que me choca una barbaridad.
El tema influencer y los constantes comentarios sobre ropa y complementos varios me tenían al borde de un ataque de nervios. Pero eso es cosa mía y lo reconozco. Mucha red social, mucho ir a la ultima y mucha chorrada varia que a mi, personalmente, me enervaba y me hacía amenazar con dejarlo again and again. En todo caso, una preferencia personal que no tiene porque afectar a nadie más. Si te gusta el tema, lo disfrutarás. Si como yo, te parece una comemierdería, pues intentaras que esos pasajes acaben rápido para llegar otra vez a la chicha. Y chicha hay, ahí vamos a estar de acuerdo.
La cosa es que he de ser honesta y puntuar en base a un par de cosas que me parecen fundamentales: 450 páginas en un día y medio y con otras cosas en mi agenda. Un gran logro.
Nivel de enganche y emoción considerables, incluso con protas imbéciles (no todos y no todo el rato) haciendo gala de reacciones exageradas y manteniendo conversaciones inverosímiles.
¿Leeré el segundo? De cabeza en cuanto salga. Y espero —cruzando dedos y todo— que no sea too much drama y que alcancemos un poco de paz en las tres historias que tenemos pendientes.
********************************************
****mini ranting del 14 de Abril de 2018****(lo que viene siendo, antes de ayer)

Por respeto a Beta y a lo que he disfrutado de varios de sus anteriores libros, pongo éste "on hold" en vez de hacerle un DNF.

La autora escribe bien (muy bien) y eso es innegable, pero también lo tiñe todo de una inverosimilitud que me desconcierta y me saca de la historia. No me creo a esos personajes que hablan y sienten como eso precisamente: personajes. Todo muy mono dicho, todo muy sentido y todo muy poco real.
A ver, que yo a veces soy pedante hasta decir basta y en ocasiones hablo y me avergüenza lo hortera que soy pero es que este libro (el 4% que he leído) es excesivo, demasiado pa'l body... Tanta intensidad en diálogos y pensamientos me ha agotado y no me lo he creído. Una pena, porque quería leer en español y sentir, sentir mucho.

Pero no lo dejo del todo, simplemente lo pongo en stand by, que nunca se sabe. Puede que un día, después de unas cañas en ese Madrid que tanto le gusta a Beta, se me cruce un cable y le de otra oportunidad.

Peace!
Reviews for Book Lovers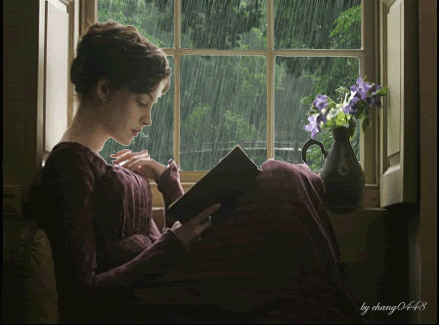 View all my reviews