Bart Yates, I don't know if I have to thank you for the emptiness and sadness I'm feeling but thank you for creating Nathan. So honest and sincere.
The Brothers Bishop
by
Bart Yates
My rating:
5 of 5 stars
5 stars
because I'm not forgetting this story soon.
5 stars
because the narrator has one of the most honest voices ever written.
5 stars
because I've been up almost all night incapable of puting this heartbreaking story down.
Is it perfect? No, not entirely or maybe it is and the reason is all the symbolism it contains, all the ways conducting the plot to a meaningful end... the thing is, for me, it is unthinkable to give The Brothers Bishop less than 5 stars.
I'm gonna keep this as vague as I can to save you the pleasure to discover this special story by yourself. I entered it blind (completely, I didn't even read the blurb) just knowing some friends loved it to bits. My other piece of knowledge was that it could have a sad or bad ending. And that was it, and that's also what I think you need to know if you decide to read these bothers messed up story.
A story that starts with
Nathan Bishop
showing the reader who is he and how he sees the world around him. This complex man lives alone, in his quiet
island
with his beautiful sights and his darkish insides.
He's not the best man ever (although probably one of the best characters)
but it's ok. He minds his own business and calls a spade a spade. He is that lonely beach, beautiful and compelling even if hiding a lot of secrets and unknown threats. If only that shore would have been deserted for the rest of his life, without tourists bursting in the studied calm...
So refreshing to know the story from a voice like Nathan's. So honest, blunt, sometimes gloomy, most of the time funny and always powerful and unforgettable. This is undoubtedly a story to remember and not only —but mostly— because
the narrator is a masterpiece himself
, also because
what it's told is sincere, complicated and addictive. So hypnotic
. Not my usual reading either (why? I'm asking myself now.) and for sure not a Romance. And that's important:
this is not a romantic book per se, it contains love in a savage, crude way but this is not a love story. "Love doesn't grow. It doesn't wait for you to discover it, it doesn't fall like a gentle rain from the sky, it doesn't tiptoe into your heart like a happy little bunny, and it doesn't have a fucking thing to do with familiarity. Love is neither patient nor kind.
Love attacks. It sneaks up like a pride of lions or a pack of hyenas and eats your heart out while you watch. Love is the bully on the playground who takes your lunch money and gives you a black eye in return, the arsonist who burns your house down with you in it, the witch who lures you into her home with candy and boils you alive for dinner. Love is raw, and violent, and instantaneous. You don't fall in love; you get trapped by it"
One of the strengths of this book is how the expectation is built, how well the suspense about what is coming is done.
You know something is gonna happen, you have hints everywhere, some of them deafening even if not touchable, but you don't know what exactly, you don't know when, how or who
. It's there, menacing, telling you that anytime, that big wave is going to arrive this peaceful but troubled beach and it's going to devastate the well constructed walls. *sighs and almost cries*
Thank you Jan for this great and oh so needed BR, a pleasure my lady! We still have a lot to rant and vent.
And a big thank you to our sponsors in this addiction, also known as Rosalinda and Judith. For your poker faces and your laughing at our theories. You've been amazing partners in crime and now I understand why you loved this story so much. I'm in love too now. And a bit obsessed. Probably more than a bit.
Reviews for Book Lovers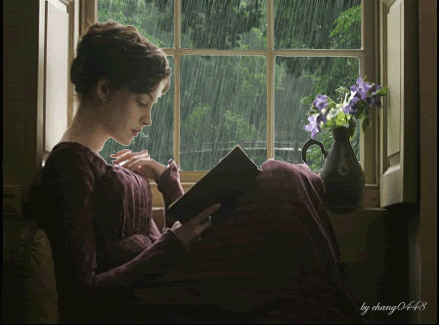 View all my reviews