Nash Summers gives me warmth in this beautifully written love story. Archer and Mallory are a couple to remember
Arrows Through Archer
by
Nash Summers
My rating:
5 of 5 stars
4.5 stars
How beautiful a well written sadness can be.
"I was still living in this deep, dark pit composed of my own hurt"
… Oh Archer Hart ....How sad the premise of your book is and how you and Mallory turned it upside down to have that happy ending.
I don't know why I waited so much to read this beautiful story. A story where the conversations are good, intimate, and constructive but the silences shared between our guys are even better than those great dialogues. Whiskey, a fireplace, a smile... the intimacy created by those evocative moments is half the magic and greatness of the book. A book based in pain, depression and loneliness but with the permanent shine of something. That encouraging trust a lantern hidden in your backpack can give you when you're entering a cave, and you know it's dark but you also know you can light up your way and see the exit once you took that flashlight out.
This story shows us loneliness. This story tells us how difficult can be facing a reality you're not happy with. A world that doesn't give you what you want, what you need. This is two men dealing with their own grieving process but creating an amazing and solid bond while doing it. This is friendship. This is family. This is sexy too. And warmth. This is sweet and the most important thing: this is not depressing at all.
To me Mallory is peace. He is home. He is that shelter in the mountains we all need. Even if stubborn and a coward (yes, I've said that *gasping in Spanish*) he is like the place he lives in: Lonely and silent but full of a warming and supporting attitude. I loved him as much as I loved my poor Archer and I understood Mallory completely, every single minute of him even when he was doing something I didn't approve. And let me tell you: that's a well written character. Both are.
(This is Banff, Alberta, the setting of this story. And this is Mallory to me. A peaceful and precious refuge)
Something that I particularly love about this book is how Nash Summers doesn't need to demonize a first love to make the second one stronger, vital and unforgettable. We can love more than once in our lives. We can met someone special, fall in love with that someone and after that, meet who is gonna be the love of our lives, our new life, our new beginning. Another chapter.
These men belong together but that doesn't mean they don't have a past. They have and that's the reason they met and start something beautiful and meaningful. They are each other's reason to breath and that's touchable and I felt it to the core.
I loved everything in this book. From the meaning in the title and the way the plot and main subject is treated, to the lovable characters and the good dialogues.
A highly recommend read
about a man falling in love for his son's best friend who's no other than a stunning twenty something tired of the absence of happiness in his life. A dual POV awesomely narrated that will leave you with a smile on your face and knowing two fictional characters have found happiness and love.
Reviews for Book Lovers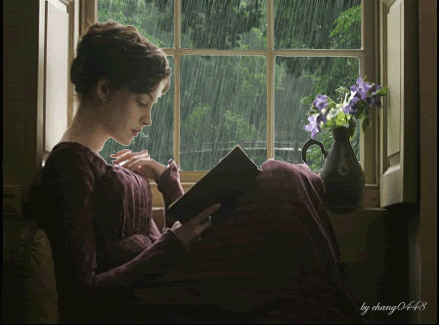 View all my reviews