Split: a total winner and a complete page turner. Mel Bossa, I'm following you closely (not in a scary way)
Split
by
Mel Bossa
My rating:
5 of 5 stars
This book!
This unexpected book! I don't know how to express my surprise when I opened this little treasure and started reading. I thought I was going like it. The blurb (and two friends I adore) told me so. It fitted. But the synopsis didn't warn me (neither those friends) about the hook its pages will have on me. The feels, the fall for these characters, the love for the story itself. A hit. A very welcome one.
A succession of little punches directly to the place they needed to land.First punch: Derek's voice.
Different, warm, honest, funny and very appealing. It's so easy to love Derek. So easy to fall for the twelve years old kid who wrote in his diary, and so easy to connect with his 29 years-old self. Everything goes easy, natural, great. I was pulled to his story, wanting to know more, understanding him perfectly.
Second punch: the perfection in the storytelling.
Here we have an amazing way to alternate present and past. It's done through a recently found old diary written by Derek to his unborn brother when he was twelve. An unborn brother who was gonna make the difference. A life changer for our MC.
The diary idea is sweet and a brilliant link to both timelines. Through its pages we read about Derek's first crush: Nicolai, his neighbor and his best friend's big brother. These parts are a YA story worthy of all the praising because as a coming-of-age book is one of the best.
Present and flashbacks are alternated magnificently letting us know who Derek is. Not as much Nico but that's perfect. I didn't want to know more. He is the mysterious blonde, blue-eye guy, five years older than our Red and that was enough info to keep me interested. That and his rebel but sweet behavior. I didn't need his voice, Derek's was strong enough and kept the mystery alive (blessed mystery)
Third punch: the duality.
Two visions in one. The facts told by a naive 12 year-old, bringing closer the 80's, where Derek had to face being different, learning who he was and who he liked. Friendships, the introduction of—at least— 3 characters I love and the basis of everything. These moments were very sweet, with the essence of a past is not here anymore. Not even a little fragrance. And I could relate. I could smell it, live it.
And where's the duality? Easy: (as everything in this book, even the ugly parts come smoothly) the past is read through Derek's adult eyes, in a time where old memories are precisely that: old. And he doesn't know where his kid self is, where he went, how he forgot about him and his first falling in love .
And these adult eyes, the present day, the stuttered redhead becoming a successful nock out, ready to get married to a charismatic, hot and rich guy, show us readers an amazing contrast to what it has been told and shown. Because that boyfriend doesn't fit our Red, our O'Reilly, our lost kid who used to write his thoughts and daily life.
Fourth punch: a mix of a lot of things
.
Disability (not one, two and so well done and sweet), secondary characters to die for, laughs, sad moments, some tears, some perfectly done elipsis... the writing was excellent, and Mel Bossa achieves in the pace, the feels, the way everything is started and ended. Everything.
Read this book! Highly recommended!
Reviews for Book Lovers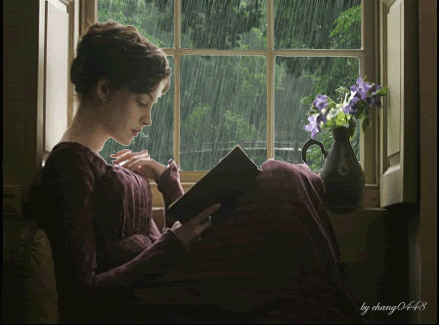 ***********************************************************
April 17, 2018 And once again, Christelle I'm proud of calling you my friend. Thank you so much for all your gifts (this book included) and thank you so much for being there
. ❤️
View all my reviews
Gonnapage